---
The Self Team are a diverse expert team of therapists and coaches who have a dynamic and effective approach to working with you to help you feel more yourself.
All of our practitioners have suitable experience and are all HCPC, BACP or UKCP registered.
---
Jodie Cariss
MA, HCPC, BADth, TIHR
Clinical Lead | Founder
Jodie is the founder of Self Space and
www.carisscreative.co.uk
. She is a Therapist with over 15 years experience in the field and a Tavistock trained executive coach. She has a direct and dynamic approach to her practice and a deeply empathic and approachable manner to the way she works.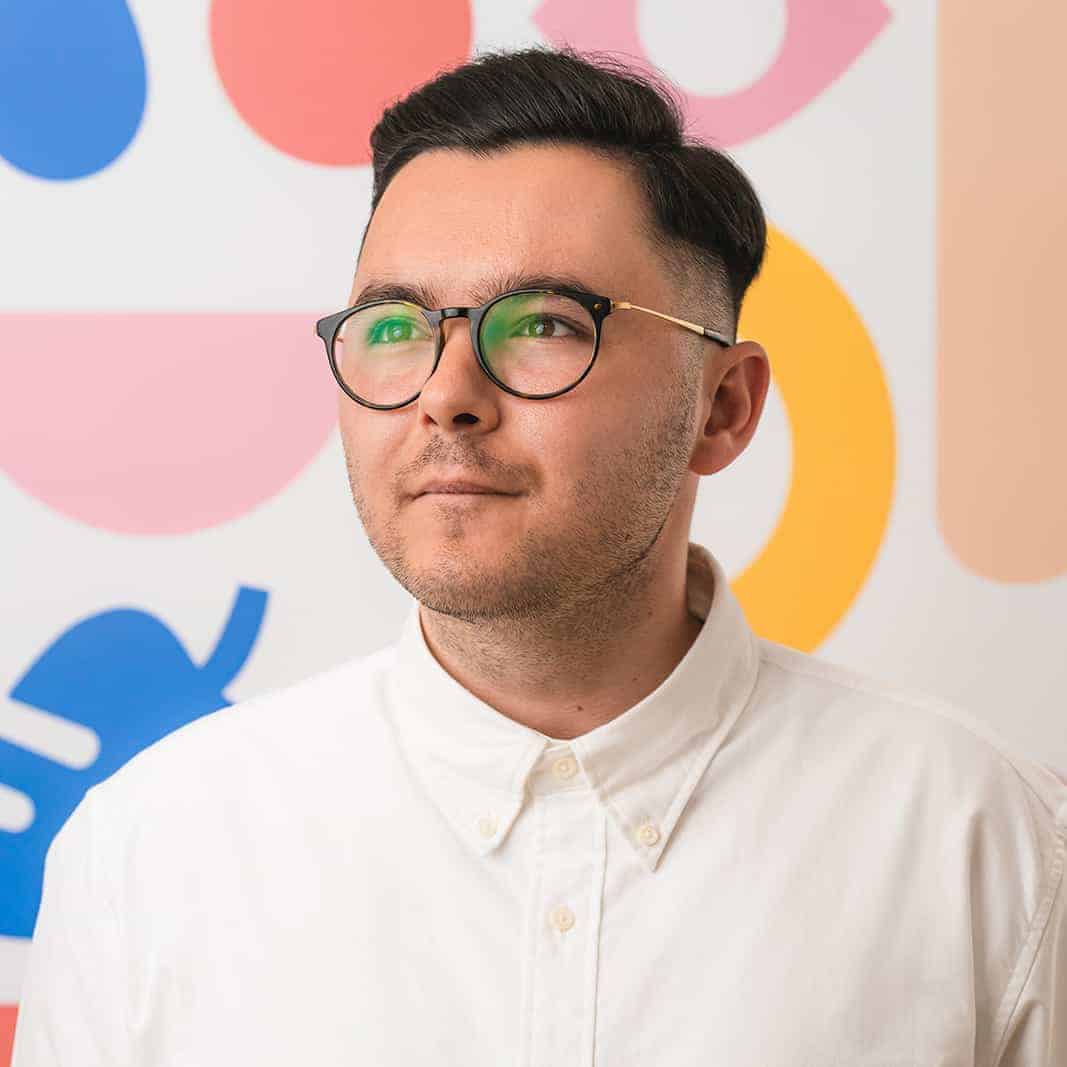 Chance Marshall
MA, HCPC, BADth
Lead Therapist | Founding Partner
chance@theselfspace.com
Chance has a grounded, creative and empathetic approach in working with clients towards
self-awareness
and real, lasting personal and interpersonal change.
He supports people experiencing a range of challenges including: anxiety, depression, alcohol and substance misuse, relationships, dealing with change, loss and work-related stress. Experienced in Adult Mental Health, Addiction Therapy and working with Refugee and Asylum Seekers.
Jonathan Feld
MSc, MBACP
Therapist
jonathan@theselfspace.com
Jonathan practices an empathetic integrative therapy drawn from different schools of psychological theory, such as cognitive, motivational & person-centred. He caters to his clients' individual needs, whether they be personal, work-related, or family-related. He has successfully empowered people for over 25 years through safe, nurturing processes; working with depression, anxiety, trauma, stress, dual diagnosis, alcoholism & addiction. His clinical experience includes work in both the public and private sectors in the United Kingdom and France. He has worked in crisis response & with community NHS mental health teams. He speaks English & French.
Adele Ambris
MBACP
Psychodynamic Therapist      adele@theselfspace.com
Adele (she/her) is a dedicated therapist providing a warm and confidential space that allows a client to explore areas of their lives they are struggling with. She aims to raise your level of awareness exploring patterns of behaviour and exploring their helpfulness in the here and now. She provides a safe space by building trust within the therapeutic relationship and ultimately empowering the client, returning to a sense of autonomy and effecting lasting change.  She has experience with a wide range of presenting issues including anxiety, depression, bereavement, social anxiety, long term illness, workplace stress and anxiety, life transitions, relationship issues and she has also supported those with mental health diagnosis. Adele has a background in Psychodynamic therapy and Cognitive Behavioural Therapy and provides both short term and open-ended therapy. Each client receives a dynamic and individually tailored therapy, using both modalities to enable behavioural changes and psychoeducation.
Robin Hogg
MBACP
Integrative Counsellor
Robin@theselfspace.com
Robin (he/him) is an integrative counsellor. He tailors the therapeutic offering to the needs of the client and his approach includes psychoeducation to help the clients understand why what they are facing is having an impact.  Robin has extensive experience in helping people come to terms and live better with grief and complex grief. He has experience in supporting clients with anxiety, depression, low self esteem and those carrying the pain from bullying and adverse childhood experiences.   Robin has been able to use his previous Police service to support those who have survived sexual assaults and his training provides access to a wide range of modalities including CBT, Gestalt, transactional Analysis and  arts therapy. Robin uses a blend of these approaches according to the clients needs.
Mark Hunte
MBACP
Intercultural Counsellor
mark@theselfspace.com
Mark (he/him) uses a person-centred approach to help you navigate through your challenges to achieve long term wellness. He does this by helping you become aware of the impact of our external experiences. Mark's warmth and gentle nature with his experience of working with both youth and adult clients; will provide a comfortable and confidential space for you to explore your thoughts and emotions to provide you with the tools to achieve your wellness goals. Mark specialises in workplace relationships, coping with stress and exploring your identity.
Gazala Malik
MSc, MBACP
Integrative Counsellor      gazala@theselfspace.com
Gazala is a person-centred practitioner who provides a safe space for her clients and offers compassion, respect, understanding, comfort and connection. She specialises in working theoretically through the grief process, supporting clients towards acceptance, whilst holding space for the journey to get there. Gazala understands working with clients from a range of ethnicities and religious and spiritual diversities and fully supports what it means for the therapeutic work, when clients find comfort in faith. She helps clients to discover 'a new meaning' in their lives and provides a space to explore this creatively. She has a particular interest in working with symptoms of depression and anxiety and how to understand and work through these.
Kae Spencer
BACP Dip
Psychotherapist
kae@theselfspace.com
Kae is an Integrative Therapist, working integratively means she can tailor therapy to suit each individual client, and their particular needs. Kae has a person centered approach to the way she works, encouraging openness, autonomy, empowerment, and self-compassion. She incorporates various therapeutic models including; Compassion Focused Therapy, Humanistic Therapy, and Cognitive Behavioural Therapy. She is a warm, deeply empathic and insightful person, and is committed to the well-being of all of her clients, aiming to help them to feel seen, heard, and safe throughout their time together. Kae has experience in working with clients who have experienced; Depression, Anxiety, Trauma, Stress, Eating disorders, Suicidal ideation, Relationship breakdown, and specialises in Body Image, and Disordered Eating. Kae is currently completing an MA in Psychotherapy & Counselling.
Airen Koopmans
MA, HCPC, BADth
Therapist
airen@theselfspace.com
Airen (she/her) is a warm and grounded therapist who individually tailors her sessions to each person's needs. She has specialist experience in counselling people with eating disorders and who have experienced childhood trauma('s) who use addictions (drugs, alcohol, food, gambling, sex, work) as a strategy to cope and manage their pain. Airen has also worked with children and their families using a system approach. She is able to offer therapy sessions in English as well as Dutch.
Gemma Latimer
MSc, UKCP, MBACP
Gestalt Psychotherapist
gemma@theselfspace.com
As a Gestalt Psychotherapist, Gemma (she/her) supports clients to explore their experiences and needs often creatively or experientially to understand themselves more fully. She specialises in working with supporting anxiety, depression, loss, trauma, relationship, pregnancy and low self-esteem. As a process specialist, Gemma is particularly interested in 'how' words are communicated by noticing accompanying energy, tone and movement. She has a warm and accepting presence and assists clients in growing resources, to self-compassionately see how energy may have become stuck and discover how they might begin to free themselves to feel alive and empowered.
Damian Castello

MBACP Psychotherapist & Supervisor


damian@theselfspace.com
Damian (he/him) is an integrative psychotherapist. He brings together different elements of specific therapies, tailored to suit the individual needs and personal circumstances of his clients. Damian has experience with helping people with low self-esteem, disruptive patterns of behaviour and overwhelming emotions, such as anxiety and anger.  Damian's life passion is to support people with living happy and healthy lives and to achieve their full potential. Damian has over 8 years experience of working therapeutically in varying roles, which have included the Samaritans, providing group and individual therapy to young people in schools and adults in prison and private therapy and supervision practice. 
Gosia Czerwien-Kikla
MA, BAAT, HCPC
Art Psychotherapist, EMDR Therapist
gosia@theselfspace.com
Gosia's practice is based on psychodynamic thinking and noticing links between the conscious and the unconscious. She has compassionate and creative approach and is passionate about supporting clients in their journey to self-discovery and growth. Throughout her practice, she developed an interest in psychological trauma and various ways in which trauma can be manifested. Her goal is to help people discover and understand their difficulties and move on from distressing pasts so that they can fully enjoy the present. She is trained in EMDR (Eye Movement Desensitization and Reprocessing therapy), which is one of the specialist treatments for Post Traumatic Stress Disorder. She has worked at the NHS for over 5 years, she is experienced in working with trauma, anxiety, depression and bereavement.
Lynne Blundell
BA BACP, BPS
Counsellor
lynne@theselfspace.com
Lynne (she/her) is an Integrative Therapist, whose work is grounded in a Person-Centred approach. She uses a range of therapeutic models including Gestalt, Transactional Analysis, Art Therapy, Therapeutic Journaling and CBT. She is a warm and empathic counsellor, deep thinking and intuitive. Lynne sees the relationship between client and counsellor as integral and will work creatively with the client to find the right process and therapy style for them. She has significant experience working with people who have experienced Domestic Abuse and Addiction, and has counselled people experiencing Depression, Anxiety, Panic Attacks, Bereavement, Grief, Self-Harm, Suicidal Ideation, Miscarriage, Childhood Abuse, Relationship difficulties and long-term health problems. Lynne is also a 'Spatial Anxiety' Researcher and is currently completing her MA in Psychology.
Emily Adams
MSc UKCP
Psychotherapist
emily@theselfspace.com
Emily (she/they) is an approachable, down to earth and compassionate therapist. She works from a Person-Centred philosophy, meaning the essence of her approach is to work with you in a warm, supportive, non-judgmental relationship that can enable you to find your own way towards a more satisfying way of living. Emily's sessions are client-led, where you'll work together in exploring yourself and your concerns with gentle curiosity. Emily has experience supporting clients with anxiety, depression, self-esteem issues, losses in all their forms, trauma, relationship issues, concerns with work and many other issues. You will be welcome, as you are, with whatever is bringing you to therapy.
Dan Saccoccio
BA Hons, BACP, Relate qualified Person Centred/Relationship counsellor
daniel@theselfspace.com
Dan specialises in couples/relationship counselling. He works to support them with a variety of relational issues with an invitation to better communication. He has a person-centered approach which provides a safe space for clients to feel understood, respected and accepted. Many of his clients are men and he is aware that men are far less likely to seek out therapy. Dan trained to be a therapist later in life after the collapse of his restaurant business and marriage (at the same time!) Having had his share of life's struggles he hopes that he can now offer this bigger perspective to his work as a therapist.
Ryan Campinho Valadas
MA, HCPC, BADth, COSRT
Integrative Therapist
ryan@theselfspace.com
Ryan (he/him) is a queer-identifying and queer-affirming therapist. His therapeutic approach is flexible, down to earth, and compassionate. He is passionate about supporting others in finding clarity and relief from overwhelming anxieties, and better connecting to their identities, life journeys, and goals. Ryan has worked with substance misuse, trauma, adult and children's mental health, giving him a well-rounded understanding of a person's lifespan. He is currently specialising in Psychosexual Therapy, and looking forward to support individuals and couples/relationships in any sex, sexuality, and relationship matters.
Mycah Tequeron
BADth, MA, HCPC
Therapist
mycah@theselfspace.com
Mycah's (he/him) clinical practice has had a broad focus including childhood adversity, schizophrenia, mutism, anxiety, stress, trauma and depression. His practice supports the development of confidence, esteem and a stronger sense of self. He encourages the opportunity for people to explore and gain greater awareness and understanding of themselves, situations and relationships.
Daniela Gallini
BSc (Hons) in Psychology , MA, HCPC, BADth
Therapist
daniela@theselfspace.com
Daniela has a client-centred approach as a way to access and process difficult emotions. She has a creative and dynamic approach to her practice and works with clients to support their growth, move beyond feelings of stuckness and process challenging experiences. She has a special interest in working with trauma and PTSD, helping clients ground themselves in the present moment. She has experience working with a range of psychological needs including, ASD, ADHD, depression, anxiety, and misbehaving conduct. She has a wide range of experience facilitating individual and group therapy and has worked within the NHS. Daniela offers sessions in English and in Spanish.
Colin Campbell
MA, HCPC, BADth
Therapist
colin@theselfspace.com
Colin is an engaging and effective practitioner. He works across a range of presenting issues including anxiety and depression, and specialises in grief therapy. He has a humble and grounded approach to the way he works.
Helen Broughton
MA, BADth, HCPC
Therapist
helen@theselfspace.com
Helen (she/her) works with a person-centered, creative approach to offer clients a space that is non-judgemental, empathic and safe. She believes in supporting clients towards healing and growth through deeper understanding of themselves and the challenges they experience. Her current work also involves practice in NHS adult mental health services.
Helen works with a range of issues, including bereavement, depression, anxiety, trauma, adverse childhood experiences, as well as self esteem and assertiveness.
Mayessi Svoronou
BSc, MA, MBACP
Psychotherapist
mayessi@theselfspace.com
Mayessi (she/her) is a psychodynamic/ psychoanalytic psychotherapist with several years of experience in the NHS and in private practice. Her approach includes a safe and confidential dynamic exploration of histories and relationships that define us. Mayessi has supported clients with different presenting challenges including: gender issues, trauma, relationships, depression and anxiety. Mayessi offers sessions in English and in Greek.
Amrit Sagoo
MA, BA (Hons), MBACP, MNCS
Existential Psychotherapist
amrit@theselfspace.com
Amrit (she/her) is an existential psychotherapist. Her practice centres around the belief that "it's the relationship that heals", and her therapeutic focus is based very much on the client/therapist relationship. She is emphatic and thoughtful and offers a safe, contained therapeutic space to explore what may be going on for her clients whilst also bearing witness to their unique stories. In her work at the NHS and private practice, Amrit specialises in trauma arising from sexual violence/assault and is well-versed in working with PTSD and the fragmented pieces often present in the aftermath of trauma.
Laura Main
MA, HCPC, BADth
Dramatherapist
laura@theselfspace.com
Laura holds an in-depth specialist knowledge of working with grief and bereavement. She is expert in understanding themes of loss, identity, anxiety and depression. Laura is a warm, grounded and empathetic therapist, passionate in supporting a client's journey through self-exploration, reflection and continual development. There are no 'drama skills' required or expected in sessions, Laura supports a client led space where image and story can be explored, to help engage with feelings. She holds a particular interest in trauma manifesting in the body and is skilled at working therapeutically with movement. Laura has worked in a variety of sectors within the NHS, schools and specialist centres, with individuals and their families.
Chris Eggleton
BACP accredited
Integrative Counsellor
chris.eggleton@theselfspace.com
Chris Eggleton (he/him) has significant experience as a BACP accredited Integrative counsellor working in the NHS and private practice to successfully address a wide variety of emotional and psychological issues, including the challenges of depression, anxiety, stress, abuse, low self-esteem, loss, grief and drug and alcohol misuse. As a counsellor he has been consistently among the most successful practitioners in the NHS. He specialises in working with his clients to gain a true understanding of the role of their life experience in the challenges they may face today, so enabling them to achieve the lasting change and long-term wellbeing they deserve.
Dr. Dee Khaira
BSc (Hons), MSc, DClinPsych, HCPC
Clinical Psychologist
dee@theselfspace.com
Dee (she/her) believes in being a down-to-earth, approachable, compassionate psychologist. She strives to support those who are struggling emotionally in working with them to create a meaningful and fulfilling life, with a focus on strength and wellness, in all aspects. Her approach to managing emotional difficulties is in a way that builds resilience for life-long self-care and emotional wellbeing. Dee has experience of working with clients of all ages, both in the NHS and in private practice, and likes to work in a client-led, integrated and creative way, with different therapeutic approaches, including: CBT, ACT, DBT, MBCT, narrative and systemic approaches. She has experience in helping people with managing emotions (a variety of anxieties and mood-related issues), stress (including career-related, health-related and study or work-related stress), relationship breakdown, cultural identity and physical health issues.
Anna Davies
BACP
Integrative Counsellor
anna@theselfspace.com
Anna is an Integrative Counsellor, with her roots in Person Centred therapy. She is also a Mindfulness and Meditation teacher, with a speciality in anxiety management. Anna is passionate about an holistic approach: considering the whole person and their individual therapeutic needs, and drawing on different approaches in a dynamic and accessible way that is flexible and compassionate. Anna has experience in both adult and child/adolescent counselling, anxiety and stress management, wellbeing training and emergency services.
Ronak Motlagh
BACP
Integrative Counsellor
ronak@theselfspace.com
With a background in Psychodynamic counselling, Ronak will be working with you on identifying how your past experiences and relationships have shaped you. This includes gaining a deeper understanding of the difficulties you may currently be experiencing. Throughout her work, she has developed and tailored her clinical approach to her client's needs which has enabled her to develop an integrative approach based on where her clients are when they start counselling. She has supported clients struggling with anxiety, depression, eating disorders, career and study related stress including perfectionism, self-esteem, relationship difficulties, abuse, alcohol misuse, trauma, PTSD, cultural trauma, cultural identity, isolation, displacement and chronic health issues. She offers sessions in English, German and Farsi (Persian/Iranian).
Sara Duffy
Registered MBACP (Accred)
Integrative Counsellor
sara.duffy@theselfspace.com
Sara (she/her) has a warm, genuine and empathic style and offers an integrative and relational model to help clients to explore their beliefs and values. By learning to identify and experience our feelings and where they come from, we can understand ourselves better. With greater awareness Sara believes we have more freedom to make choices about our lives that really benefit us, and she can support you in making changes that feel right for you. Her experience includes working at a Fertility clinic helping support people on their journey to start a family, working with survivors of child sexual abuse, grief, loss, anxiety, self confidence and family issues.
Simona Campli
MBACP(Accred.), BST specialist
Systemic Psychotherapist, Coach and Clinical Supervisor
simona@theselfspace.com
Simona (she/her) specialises in brief therapies and in a relationship framework. She works with individuals and couples. Her work aims to co-create and reach long-lasting transformational goals with her clients in the shortest period of time while fostering resourceful autonomy and effective communication in a flexible and tailored intervention. Her passion is in igniting positive change, supporting people in designing their own version of wellbeing and advocating for better futures. Her experience includes working in the Charity Sector, education and creative worlds as well as the private sector. Simona works both in Italian and English. She is also a clinical supervisor working with students and recently qualified therapist from a variety of approaches and can be booked for these sessions.
Andy Critchley
MA, HCPC, BADth
Senior Therapist
andy@theselfspace.com
Andy (he/him) has a warm, empathic and dynamic approach. As a therapist in NHS mental well-being services he has worked with a wide spectrum of need including self esteem, isolation, low mood, anxiety, formative relationships, loss, transition, understanding patterns of behaviour, realising potential and celebrating being yourself. Andy believes therapy can be challenging but also kind, inspiring, collaborative and sometimes fun. Andy's practice is LGBTQ+ affirmative.
Tasha Bailey
MA, MBACP, UKCP
Integrative Child & Adult Psychotherapist
tasha@theselfspace.com
Tasha (she/her) believes therapy can be creative, informal and a space for laughter. She uses playfulness, humour and "real talk", reconnecting her clients with their inner child to restore self-love & joy. Sessions with Tasha will start by co-creating a safe, affirming space so that trust can begin to grow. She challenges her clients to make sense of past wounds and how they show up in their present relationship with themselves and with others.
Trained to work with children, teens & adults, Tasha has worked in schools, higher education and the charity sector. Tasha wants therapy to feel adaptable, relatable and inclusive. Her expertise includes childhood trauma, confidence, anxiety, imposter syndrome, self-worth, relationship difficulties, race, culture and intersectionality.
Kathleen Gherardi
MA MBACP
Psychotherapist
Kathleen@theselfspace.com
Kathleen (she/her) supports her clients in working towards ways of accepting themselves and their reality, so that they are free to do what they are capable of doing and to live more creative and enjoyable lives.
Kathleen is an experienced psychodynamic and person centred therapist, mentor, and life coach. She has worked with children, teenagers, university students, adults, and senior adults. Some of her specialisms are - work and career issues, commitment worries, co-dependence, relationships, lack of motivation and energy, grief and bereavement, PTSD, gender and LGBTQ+ issues.
Dr. Ravi Gill
DProf, BPS, HCPC
Practitioner Psychologist / Chartered Health Psychologist
ravi@theselfspace.com
Ravi works using a person centred, solution focused approach within sessions, incorporating elements of cognitive behavioural therapy while encouraging clients to explore and develop a greater understanding of themselves. Ravi's clinical experience covers a wide range of presentations including: complex mental health such as schizophrenia, bipolar disorder, personality disorders and dual diagnosis clients. As well as managing anxiety, depression, stress, relationship issues and lifestyle changes. She has both clinical NHS experience; working within crisis response and community mental health teams and within the private sector. Other clinical experience includes supporting those with PTSD and complex trauma within Occupational Health settings for the Metropolitan Police Service.
Sophie Gunnion Lasek
MA, HCPC
Dramatherapist
sophie@theselfspace.com
Sophie (she/her) is a vibrant dramatherapist. She specialises in low self esteem, attachment and developing self-compassion. She has worked for adult mental health NHS services as well as in schools working with staff and pupils. She has a passion for enabling people to discover their potential. Sophie has experience with a range of needs including anxiety, low mood, grief, loss, trauma and relational issues.
Finn Neary
MA, HCPC, BAAT
Psychotherapist
finian@theselfspace.com
Finn is an experienced and empathetic arts psychotherapist who is committed to supporting clients on their own journeys of self-exploration, reflection and development through creative mediums. He works with day to day challenges or issues and concerns which may have been hidden for years. Art therapy is not about being good or bad at art, it's the opposite , more a vehicle for the expression of emotions. Art expression in a therapeutic safe space can help identify thoughts and emotions that might not be accessed so readily by other 'left-brain' approaches; expect a client-led approach. Finn has experience of working with a wide range of clients across all age groups.
Siggy Verelst
MA, BACP
Psychotherapist
siggy@theselfspace.com
Siggy (she/her) offers a safe space in which she welcomes people's imperfection and encourages the development of one's own uniqueness. She applies a creative exploration of the unconscious in order to gain more awareness of unconscious drives and conflicting parts of us, inviting greater compassion and self-love. She also uses mindfulness and meditative therapy in her approach. Specialised in working with relationship issues, infidelity, confusion around identity, career and purpose, eating disorders, depression, fears and phobias. Siggy offers sessions in English, Dutch and Spanish.
Louise Rodrigues
MA, MBACP
Integrative Arts Psychotherapist
louise@theselfpace.com
Louise is an Integrative Psychotherapist. She works holistically to meet the client's perspective and understand their experience. She provides a relational space to explore and develop ideas around personal growth. Her professional experience includes working with the NHS in adult mental health. She works to support and maintain mental health across a lifespan. Louise specializes in grief, stress, loss, addiction and eating disorders, anxiety, low mood and isolating behaviours.
Sophie Frances Perring
MBACP
Person Centred Counsellor
sophiep@theselfspace.com
Sophie believes counselling provides a productive and supportive space for people who are experiencing emotional discomfort and distress. She helps clients to understand, process and de-escalate trauma related responses to historic as well as current abuse, neglect, relationship difficulties, anxiety, grief, and depression, sexual abuse, bereavement, and suicidal ideation and many other issues to help clients find a path to greater happiness. She has experience working with addictions & substance misuse, helping clients to bring about change in their lifestyles to address & alter destructive patterns and behaviours. She works with forensic step-down clients & helps clients dealing with complex personality disorders. Her approach is genuine, and empathic and she provides safe, confidential space for clients to explore their issues.
---
---
Try our free Therapist Matching Service or Book a Session:
---
---
We have a unique and contemporary approach to the way we work. To ensure equality across our practice you need to be willing to work collaboratively with us and to bring your energy and expertise to meet our values and ethos. You need to be open-minded, flexible in your approach and open to new ways of working.
If you are interested in applying we would be pleased to hear from you but please note that you must have a minimum of 2 years postgraduate experience. To join the team please download the form below and send the completed version to hey@theselfspace.com
---